About Cyprus Stamps
Buy

Cyprus Stamps

online from Cyprus, also FDC's (First Day Covers),

Booklets

, Full Sheets,
Souvenir Mini-Sheets, Year Packs, Postal History and sometimes

Maxim Cards

,
in Mint or Used condition

. Pre-order new Cyprus stamps issues before they are released.


The next issue for

2010

will be released on

Wednesday

10th November

and will commemorate

Cyprus 2010 Christmas

issue and also a

Cyprus and Romania Joint Issue minisheet

based on the theme of

Viticulture

(the science of the study and production of grapes).
The last Republic of Cyprus stamp issue for 2010 was

Friday 1st October

- (Cyprus Independence Day) and was the fourth and final part of the current series of issues entitled

"Cyprus Through The Ages - Part IV"

.
This issue is available as 8 stamps on 2 x FDC's and also as a full sheet of 8 stamps.
For a simple search method, we recommend you type only the year of interest in the Product Search box from any page in our website.
We also sell Cyprus stamps & First Day Covers plus other small collectables on eBay auction site and have done so since around 2006

.

T

o view our feedback scores, please click on the

Repatoo icon to see our combined feedback from various auction site listings >>>
To see the larger stamp image or for more details, please click on the thumbnail or the More Information button on the category listings.

We use

Stanley Gibbons

reference numbers throughout all our listings.
Please use the Search Box
facility located at the top right of each page.
Search by using the

SG

number if you know it, or with general words such as:
Europa

,

Christmas

, Boy Scouts, Birds, Dogs, definitive, personalities, anniversaries, events etc.
We always use current Cyprus postage stamps, when we dispatch your order.
This website is our very own Cyprus stamp online catalogue. Almost all of our available items are listed on the website, with the exception of our very latest stock arrivals.
We update our listings on a regular basis but it's not always possible
to list all our items immediately we receive them due to the time it takes to scan the images and enter the descriptions. Please check back regularly and add us to your Favourites.

The overall aim is to provide a website dedicated to the stamps of Cyprus for philatelists and collectors for all your stamp needs. We cover both the Republic of Cyprus in the south and also the Turkish occupied areas of North Cyprus (sometimes referred to as TRNC).
Please look out for our own unofficial or private first day covers and cachet envelopes - they are very unique and collectable. Since the postal services started to produce official covers, the private covers are very quickly becoming a thing of the past. So, if you fancy a hand produced & personally designed cachet first day issue covers - look no further.
We also list a small selection of Malta and Gibraltar stamps.

All references to catalogue prices or stamp valuations are provided from current stamp catalogues.
We take great pride in our customer relationship and have a number of
"Mint" = Unused, never hinged.
"Used" = Postally cancelled.
"MLH" = Mint Lightly Hinged.

"MH" = Mint Hinged (possibly heavy hinged).
"CTO" = Cancelled to Order.
"FDI" = First Day of Issue.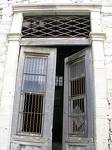 Buy Cyprus

Stamps online.
Direct to you from sunny Cyprus!