Cyprus Stamps and how we started:
"We really started the site to facilitate our hobby and to complete our own Cyprus stamp collection by offloading the duplicate stamps we hold," explains Michele who maintains the website. "It seems to have gained a regular band of followers and we've made some fantastic friends with fellow collectors around the world and in Cyprus too!"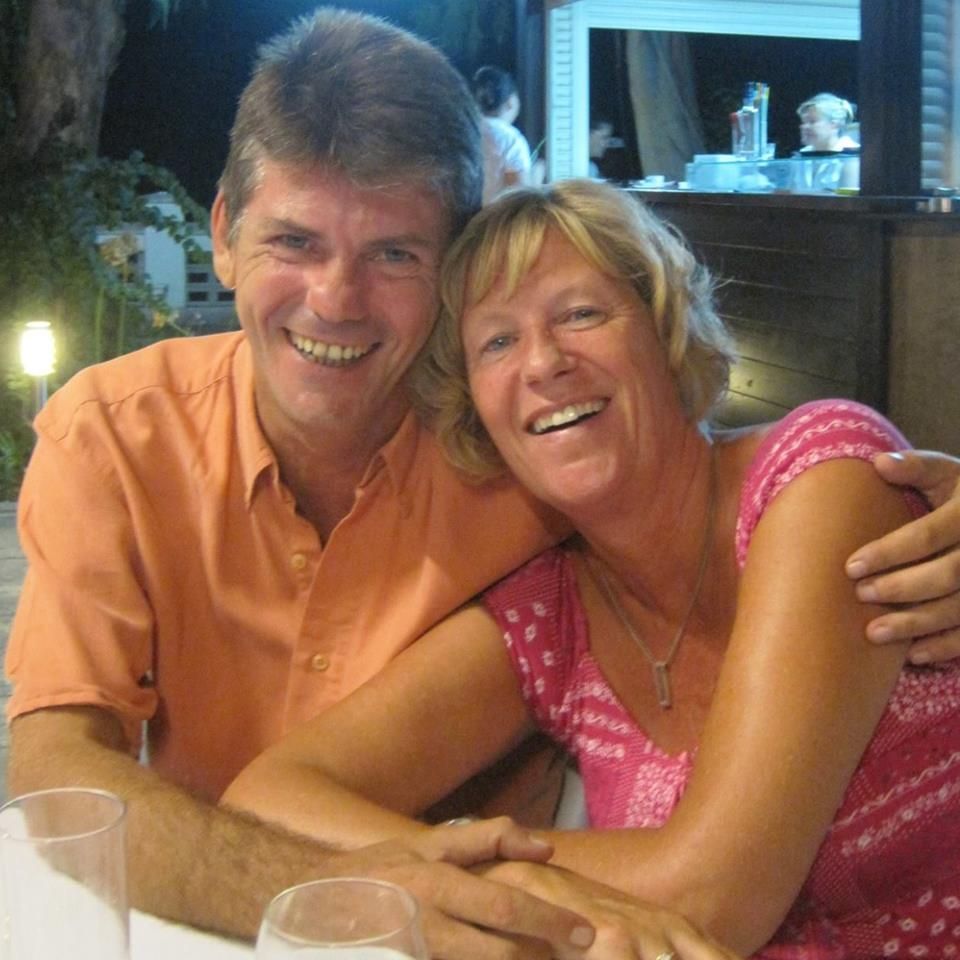 About Cyprus Stamps website:
We offer complete sets, single stamps & first day covers (FDC's) , Booklets, Full Sheets, Souvenir / Mini-Sheets, Year Packs and full year sets (not in presentation packs), Specimen stamps, Cyprus Postal History and sometimes Maxim Cards, in Mint and Used condition. We try to provide a wide selection of old, new and sometimes rare Cyprus stamps.
We are the only dedicated and constantly updated stamp collecting website for Republic of Cyprus stamps & First Day Covers and also for North Cyprus (Turkish Cypriot / TRNC) postage stamps.
This website is our online catalogue of Cyprus stamps with individual product listings and prices.
Everything you see on our website is in stock and available to purchase.
All Cyprus and north Cyprus stamps orders are dispatched throughout UK, Europe and most Worldwide destinations via UK Royal Mail.
We have the largest selection of Cyprus stamps on the internet (in one place) and currently host over 5,000 active stamp listings available to purchase.
Clicking on the Cyprus Stamps logo at the top of any page will automatically return you back to the main Shop/Home page.
Or, simply click the button and Go Shopping now >>>>>>>>>>>>
Description of items:
"Mint" = Unused, never hinged.
"Used" = Postally cancelled.
"MLH" = Mint Lightly Hinged.
"MH" = Mint Hinged (possibly heavy hinged).
"CTO" = Cancelled to Order.
"FDI" = First Day of Issue.
To see the larger postage stamp image and for more details, please click on the product thumbnail image or the More Information button.
Where a postage stamp is of particular interest, if we are unsure of it's reference number or if it is of a relatively high catalogue value, we will often also add an additional image of the back of the stamp. These can generally be found in the Pre-Republic category (1880 - 1960 covering Cyprus stamps issued during the reign of Queen Victoria, King Edward VII, King George V, King George VI and Queen Elizabeth II).
We've tried to make it as easy as possible for you to get your Cyprus stamps by mail order on this website - but if you have any difficulties or problems, we always welcome your comments and feedback.
This website is our very own Cyprus stamps online catalogue. Almost all of our available items are listed here, with the exception of our new arrivals.
We are constantly updating the stock levels or adding new stamps as we find them, so please visit us often and remember to add us to your list of Favourite websites.
Payments Accepted: Debit / Credit card via Stripe secure payment processor and or PayPal unless an alternative payment method is arranged with us before you place your order. Please use the Contact Us form to discuss this.
We use Stanley Gibbons reference numbers throughout all our listings. Please use the Search Box facility located at the top right of each page.
Please keep a close eye on the NEW Stamp Issue category on the main Shop/Home page or click the logo at the top of any page of the website to shop for Cyprus stamps for the very latest issues.
Don't forget to check the Cyprus Stamps Calendar page for advance information regarding forthcoming Cyprus stamp issues.
SEARCH TIPS using the Product Search field:
It is possible to search for a particular stamp on this website from the Product Search box by using the (Stanley Gibbons catalogue) SG number (followed by a space) if you know it, or with general words such as: Europa, Christmas, personalities, astronomy, planets, cats, animals, bird, flower, specimen etc or use the Thematics links situated near the bottom of the left hand column.
The Product Search works best with a single word search - if you are looking for a special word such as "scouts" it is often better to type the search within the quotation marks as in the example shown. However, for the most simplest search of all, we recommend you just type in the year of interest!
Read my blog article for more tips on how to use the search function to receive the results you want to see.
FIND US ON eBay too - we now have 2 accounts:
Cyprus Stamps on eBay - our user id is: cyprusstampsonline and we have 100% positive feedback score. Don't hesitate to check us out.
From 22 October 2023 - our Turkish Cyprus / North Cyprus TRNC stamps are being slowly populated and migrated to a separate eBay account.
The above applies to our eBay listings only - Cyprus Stamps website will always contain stamps for the whole of the island of Cyprus)
Keep checking our user id: turkish_north_cyprus_stamps_trnc
We try to use current and older (1971 and onwards) British decimal postage stamps when dispatching your order from UK.
However, this may not always be possible particularly if sending by Registered Mail - so please do not be disappointed if your order is barcoded instead.
We are trying to keep stamp collecting as a hobby alive!


Don't forget to request your FREE complete list of Cyprus stamps from 1880 (Victorian stamps) and all official First Day Cover issues since 1965 right up to the current date. We have compiled a full list of Cyprus stamp issues using Stanley Gibbons Catalogue and Frangoudis book for FDC's (both 2008 editions) in excel format, which will be sent to you free of charge by email attachment.


It's an excellent tool for simply keeping track of your collection, a check list of stamps missing from your collection or a quick list should you ever need to replace your Cyprus stamp collection following a fire or accident.
Our Shop categories are separated by Decade:- (Pre-Republic of Cyprus - Queen Victoria, King Edward VII, King George V, King George VI, Queen Elizabeth II, Cyprus Republic stamp issues - 1960's , 1970's, 1980's etc) and then by type - FDC's, Stamps - Mint, Stamps - Used (both categories including any (MS) MiniSheets / Souvenir Sheets), Full Sheets - mint & used, Booklets and Year Packs.
Northern Cyprus / Turkish Cypriot stamps have their own category

Postal History- all years for Republic & North Cyprus. (Includes stamp issue leaflets, advertising booklets, Cyprus post office items & pre-paid postal stationery).

Cyprus Stamp Clearance category includes - incomplete sets, FDCs and other Cyprus stamp items not generally covered by our category listings.

Malta Stamps - now you can buy Malta stamps online which we offer in line with the Stanley Gibbons catalogue (Cyprus, Malta, Gibraltar).

Gibraltar Stamps - are available in Mint and Used condition currently in a single category.

Collectables - this category contains Non-Stamp related collectable items, such as books, memorabilia, postcards, trade cards, breweriana etc.

Cyprus Geology - Cyprus geological books by William Dreghorn or Ron Dutton, stamps and FDCs and other items as they become available.
Please visit us often but if you don't see what you are looking for, please Contact Us. We do try but it's not always possible to list all our items immediately they become available.. Although we may not be the "largest Republic of Cyprus stamps or Turkish Cypriot stamps dealer", we hold approximately 6000 stamp listings within our website and always aim to provide a personal and friendly service to all our postage stamp collectors.
We are happy to try to help with all your enquiries, from stamp questions, wants lists, identifying your stamps - whatever you need, just get in touch and we will see what we can do. We can't promise to be able to help with everything but we will do our best!
Want to sell your stamp collection? We buy Cyprus stamps, covers and postal history (Pre-Republic 1880 - 1960) and post Republic (but we're currently seeking issues from 1990s to present day). The post-Republic stamps must be in excellent, Mint condition. We also buy north Cyprus (Turkish Cypriot) stamps and/or first day covers from 1974. If you wish to sell your collection, please complete the "sell my stamps" online form with as much information as possible.
Also regularly available in our eBay listings - Cyprus collectables and Cyprus memorabilia
(includes postcards & advertising items).
We take great pride in our customer relationship and have a number of stamp collectors who visit us regularly. Please read comments and reviews from some of our satisfied visitors. If you are happy with the service you have received at Cyprus Stamps, please feel free to add your feedback to the list and tell your friends too.
If you are not happy, for any reason - please tell us as soon as possible.
All references to catalogue prices or stamp valuations are provided from current stamp catalogues.


Cyprus Stamps is a member of the Cyprus Philatelic Society.
"Cyprus Stamps - purveyors of fine Cyprus stamps, first day covers and postal history items from Aphrodite's island of love...."
Now you have spent some time on our website, please complete our simple 6 question survey. Thank you for your time.