Cyprus Stamps Issues Calendar Preliminary List Eκδόσεις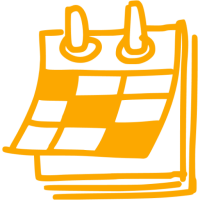 Cyprus Stamps Issues List (Preliminary) for 2022, includes Turkish Cyprus stamps issues.


18 January 2023: we are still awaiting details of the Preliminary Stamp Issues for 2023 for both the Republic of Cyprus and Turkish Cyprus (north Cyprus).
This page will be updated with new content as soon as we receive the information from both postal authorities.

Below, please find the details below for the initial planned stamp release programme by the Cyprus Post Office for 2022 and Turkish Cyprus (north Cyprus) stamp issues.
More information regarding face values and images will become available closer to each issue once we receive the official advance notice leaflets.

Please note: both lists are always subject to change and we endeavour to post updated details as and when we are notified.

If you wish to be updated with the Preliminary List of Issues by email Newsletter at the start of every year with a final update of the correct order and dates (yes, they do change) at the end of each year - please complete our Newsletter Signup Form (you will be required to provide your First and Last Name/s and your email address) and can unsubscribe at any time.
We will send no more than 3 Newsletters each year.

For ease of use, scan the QR code image which will take you directly to the Latest Cyprus and North Cyprus stamp issues. The page is automatically updated each time we receive the new stamps: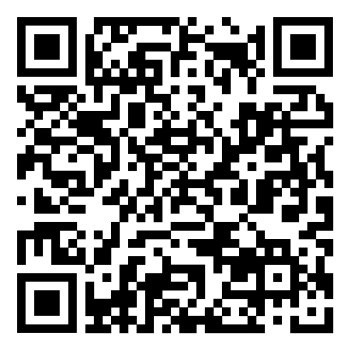 ---------------
Republic of Cyprus stamps 2022 - Preliminary List of Issues


Issue Date: 18 February 2022
"Owls" comprising two stamps
"Refugee stamp reprint 2022"

Issue Date: 23 March 2022
"Anniversaries and Events"
"50th Anniversary of Pancyprian Organization of large families"
"60th Anniversary of Limassol Chamber of Commerce and Industry"
"World Day of Autism" All comprising one stamp
Issue Date: 6 May 2022
"EUROPA 2022" - "Stories and Myths" / "Ιστορίες και μύθοι"

The above issue will consist of two stamps, a booklet containing 2 strips of 4 stamps (8 stamps) and a Post Office Official FDC.
The common theme adopted by the European Postal Organization (POSTEUROP) is "Stories and Myths".


Issue Date: 17 June 2022
Two surprise issues.
Maritime Link Between Cyprus - Greece
and
20 years Office of the Commissioner for Electronic Communications and Postal Regulation
UPDATE: this commemorative issue was delayed and and released with the next issue on 11 July 2022.


Issue Date: 11 July 2022
Common issue with countries of Euromed Postal "Maritime Archeology or antique cities of the Mediterranean" comprising one stamp.


Issue Date: 16 September 2022
"12 Gods of Olympus" comprising twelve stamps
"Centenary of Asia Minor Catastrophe" comprising one stamp

Issue Date: 18 November 2022
"Christmas 2022" comprising five stamps. In addition three maximum cards will be issued.
and
FIFA Qatar World Cup 2022 comprising of a single stamp.
On the same date the Presentation Packs as well as the Special Albums 2022 will be released. We no longer stock either of these but list as a Full Year Set minus any Booklets, which are available to purchase separately subject to availability.
The face value of all the stamps will be communicated at a later date.
First Day Covers of all the above issues with the exception of the Refugee stamp reprint will be released at the same time.
------------------------------------------
North Cyprus Stamps 2022 Preliminary Issues List
Below are the preliminary release dates for the north Cyprus (Turkish Cypriot) 2022 planned issues.

As we have no English version of the information received so far, the translations below are our own. We will correct any of the titles/descriptions as soon as we can....


On 9 May 2022:
AVRUOA "Hikayeler ve Mitler" - EUROPA 2022 "Stories and Myths"


On 19 September 2022:
"Kerpiç Evler" - Traditional Cypriot Architecture


On 3 October 2022:
"2022 FIFA Dünya Kupası (Katar)" - FIFA World Cup (Qatar)


On 6 December 2022:
"Anniversaries & Events" (Yıl Dönümleri) issue.



DON'T FORGET to read our NEWS items too!
There are not currently any forthcoming
events available to display.

Please check back soon!