Cyprus Stamps Calendar | Preliminary Issues List for the coming year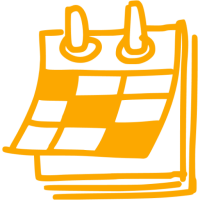 Cyprus Stamps issues programme for the year 2021.


Below, please find the details below for the initial planned stamp release programme by the Cyprus Post Office for 2021 and Turkish Cyprus (north Cyprus) stamp issues.
More information regarding face values and images will become available closer to each issue once we receive the official advance notice leaflets.
Please note: both lists are subject to change and we will endeavour to post updated details as and when we are notified.

If you wish to be updated with the Preliminary List of Issues by email Newsletter at the start of every year with a final update of the correct order and dates (yes, they do change) at the end of each year - please complete our Newsletter Signup Form (you will be required to provide your First and Last Name/s and your email address) and can unsubscribe at any time.
We will send no more than 3 Newsletters each year.

---------------
Republic of Cyprus stamps 2021 - Preliminary List of Issues


Issue Date: 18 February 2021
Airplanes - available / already In Stock on the website.
Also anticipated is "The Refugee stamp reprint 2021" (arriving soon - updated 11 March 2021)

Issue Date: 24 March 2021 - Arriving Soon!
200 Years since the Greek Revolution comprising of 2 stamps of different values and a miniature sheet (face value of 1 Euro).

and
Anniversaries and Events:
50th Anniversary of Cyprus Cancer Association a single stamp.
60th Anniversary of CYTA a single stamp.

Issue Date: 06 May 2021
"EUROPA 2021" Endangered National Wildlife
and
The Lady of Lapithos Efrosini Proestou

Issue Date: 08/07/2021
Euromed 2021 "Handmade Mediterranean Jewelry"
and
Cyprus Natura 2000

Issue Date: 17/09/2021
Cats

Issue Date: 18/11/2021
Christmas 2021 - comprising three stamps.

In addition three maximum cards will be available.
On the same date the Presentation Packs as well as the Special Albums 2021 will be available, although please be aware there is generally a delay of several days.
The face value of all the stamps will be communicated at a later date.
First Day Covers of all the above issues except the Refugee stamp reprint will be released at the same time.

------------------------------------------
North Cyprus Stamps 2021 Preliminary Issues List
Below are the preliminary release dates for the north Cyprus (Turkish Cypriot) 2021 planned issues. Unfortunately, the latest information we have is the issues list for 2021 will be reviewed at the end of March 2021 and we will update the information as soon as we can.

Please note this list is subject to change and we will endeavour to post updated details as and when we are notified. The list below relates only to issues released in the year 2020.

On 12 March 2020:
"UEFA EURO 2020 Football Championship"
and
"Games of the XXXII Olympiad (Tokyo 2020)" - no more details for this issue - October 2020.

On 21 May 2020 - put back to 10 September 2020:
EUROPA 2020
The common theme adopted by the European Postal Organization (POSTEUROP) is "Ancient Postal Routes"

On 10 September 2020: - information indicates this issue has been Cancelled for 2020.
"Old Local Soft Drinks"
On 19 November 2020: Arrived today 16 December 2020 and will be added to the website in the next few hours, keep an eye on the NEW Stamp Issues category from our Home/Shop page.
"Anniversaries and Events" to include the delayed 12 March issue "Games of the XXXII Olympiad (Tokyo 2020)"

DON'T FORGET to read our NEWS items too!
There are not currently any forthcoming
events available to display.

Please check back soon!