Cyprus Stamps News
Cyprus 2011 Christmas stamps have arrived.
(November 11, 2011)
---
Cyprus stamps - Christmas 2011 Issues now in stock.

Set of 3 values €0,22c, €0,51c and €0,68c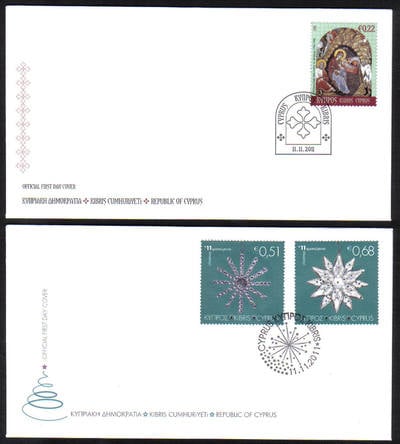 Christmas 2011 Official FDC's
Plus a set of 3 Maxim Cards (not currently listed on our site).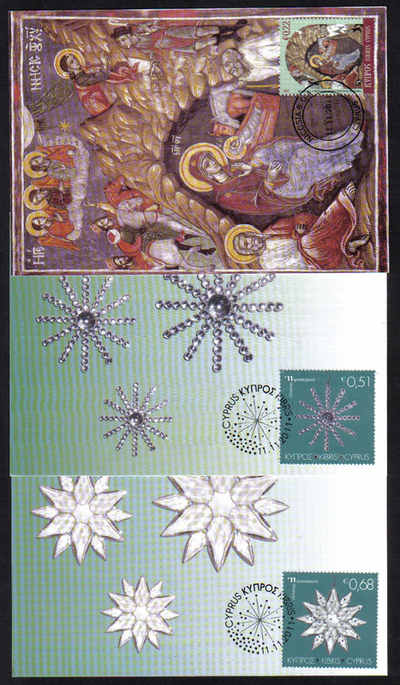 If you are interested in purchasing the set of Maxim Cards, please Contact Us.