Best Display Winner of Rushden & District Stamp Club Competition
Posted on
Here's a nice piece of news which involves one of our regular stamp collectors at CyprusStamps.com website!
John W (you can see his posts feature heavily in our Guestbook page) recently entered his local stamp club competition with a 9 sheet entry of Cyprus Europa stamps and cover issues.
Here he is below pictured with his trophy in front of his winning Europa display at the Rushden & District Stamp Club event.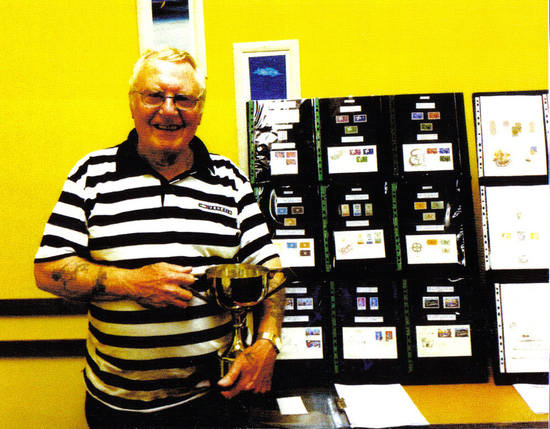 Well done, John and thank you very much for sending us the photograph.
Finally, we get to put a face to the name!
Putting Rushden & District Stamp Club on the map