Cyprus stamps - the finale of 2015
Posted on
Cyprus Stamps: A Summary of 2015 Issues.
In case you missed out on the stamp release dates by Cyprus postal authority for 2015, here's a quick run through of Republic of Cyprus stamp issues for the year:
1. On 4 February 2015:
a) "Intellectual Personalities of Cyprus - Part B" - Definitive Stamp Issue 2014 - 2015
Comprising of 12 stamps in honour of scholars, scientists and artists who were born before 1920 and who brought honour to Cyprus their homeland, through their work and deeds in the last century.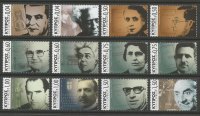 b) "Organisms of the Mediterranean marine environment - 2015 €0,34 Overprint". (Overprint of the 2013 stamp issue depicting Sea Anemones). A surprise issue!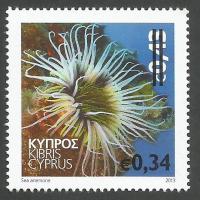 2. On 2nd April 2015
c) "60th anniversary of the EOKA Cyprus Liberation Struggle 1955-1959" - comprising one souvenir sheet.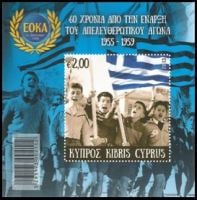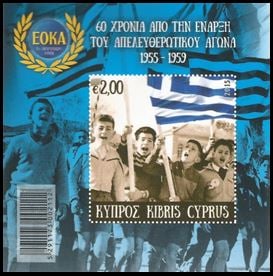 d) "Joint stamp issue Cyprus - Armenia" - comprising one stamp.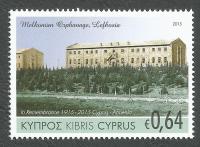 e) "Cyprus Sweets" - comprising three stamps



also "The Refugee stamp reprint 2015"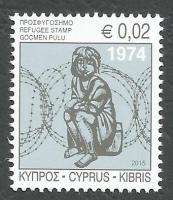 3. On 5th May 2015:
f) "EUROPA 2015" - This issue will consist of two stamps and a booklet containing a strip of 4 sets of stamps (8 stamps).
The common theme adopted by the European Postal Organization (POSTEUROP) is "Old Toys"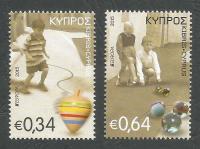 4. On 9th July 2015 the commemorative issues :
g) "Mediterranean Boats" common issue of members of Euromed Postal - comprising one stamp.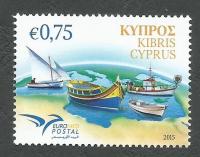 h) "Picturesque Akamas" - comprising two stamps.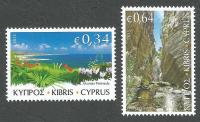 5. On 14th September 2015:
i) "Traditional Cyprus Folk Art" - comprising of four stamps.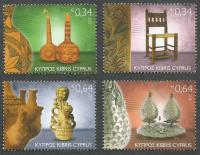 j) "Castles of Cyprus" - comprising of four stamps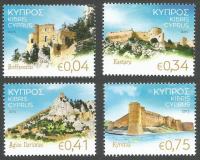 k) "150 Years of the International Telecommunications Union (ITU)" - comprisng one stamp. Extra to the provisional list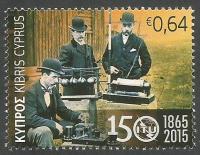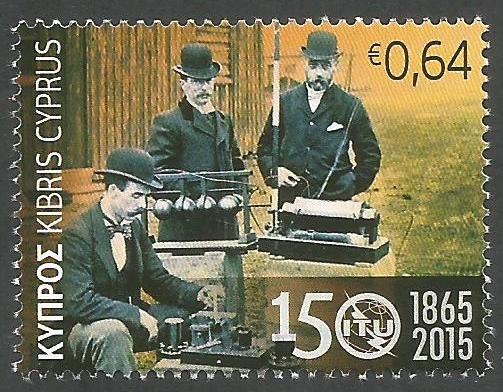 6. On 19th November 2015:
l) "Christmas 2015" - comprising three stamps.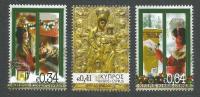 To find all of the above issues in our online shop at CyprusStamps.com we suggest using the search term "2015" in the Product Search field at the top any page from the website. Or, use this link: Search for Cyprus 2015 stamp issues
Unfortunately, the Search option will not allow complicated searches or search strings so a one word search will produce more results.
1. On 4 February 2015:
a) "Intellectual Personalities of Cyprus - Part B" - Definitive Stamp Issue 2014 - 2015
Comprising of 12 stamps in honour of scholars, scientists and artists who were born before 1920 and who brought honour to Cyprus their homeland, through their work and deeds in the last century. - See more at: http://www.cyprusstamps.com/cyprusstampscalendar.html#sthash.KxbWYxRE.dpuf
1. On 4 February 2015:
a) "Intellectual Personalities of Cyprus - Part B" - Definitive Stamp Issue 2014 - 2015
Comprising of 12 stamps in honour of scholars, scientists and artists who were born before 1920 and who brought honour to Cyprus their homeland, through their work and deeds in the last century. - See more at: http://www.cyprusstamps.com/cyprusstampscalendar.html#sthash.KxbWYxRE.dpuf
1. On 4 February 2015:
a) "Intellectual Personalities of Cyprus - Part B" - Definitive Stamp Issue 2014 - 2015
Comprising of 12 stamps in honour of scholars, scientists and artists who were born before 1920 and who brought honour to Cyprus their homeland, through their work and deeds in the last century. - See more at: http://www.cyprusstamps.com/cyprusstampscalendar.html#sthash.KxbWYxRE.dpuf